About Us
Colorado Blues Society Mission Statement
The Colorado Blues Society is dedicated to preserving Blues heritage and increasing awareness of and appreciation for the Blues as an indigenous American art form (and the wellspring from which all contemporary popular American music originated).
Programs and Services Offered
To further our mission, we sponsor Blues in the Schools programs, in which musicians present music and information to students at all levels (kindergarten through college). We offer programs in American social history, women in blues, language arts, conflict avoidance, storytelling and even math. We also donate Blues-related materials (books, videos and CDs) to public libraries and offer educational programs in conjunction with those donations. We similarly work with other nonprofits, such as The Blues Foundation, Swallow Hill Music Association, The Colorado Music Hall of Fame, Blue Star Connection and The Colorado Music Business Organization.
Our members number approximately 500. Some are professional musicians; most are fans of the music and embrace the art and literature of the Blues culture. We publish a bi-monthly newsletter, The Holler, and a weekly email blast, The Blues Update.  The purpose of the newsletters, web site and social media platforms is to provide our members and the public information about Blues-related news and events in Colorado.
CBS created the John Alex-Mason Scholarship Fund to help send student-age musicians to workshops and seminars to further their Blues music education.   We sponsor youth performances where young blues performers can be seen making music on the "Blues 101 Stage". Here kids of all ages have the opportunity to learn about the music which is part of their national heritage and the basis for present-day popular music.
We honor those individuals who have made extraordinary contributions.  Over time, CBS has honored Blues musicians and outstanding contributors with Lifetime Achievement Awards, Heritage Awards, In Memoriam or other special recognitions.
We work with local nonprofits, civic organizations and businesses to strengthen the awareness and appreciation of the Blues as an art form.
Date of most recent review by the Board of Directors:  June 12, 2018
Colorado Blues Society Officers and Board Members
Officers
Tracy Fitzke
President and Director
Term expiration:  March 2024
Email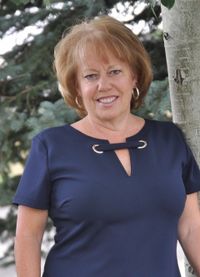 Tracy Fitzke is a Global IT Director for Gates Corporation and has spent her 35-year career leading teams. Tracy has served the Colorado community for 30+ years supporting homeless shelters and other nonprofits including Blue Star Connection.  In her church community, Tracy teaches Sunday school and Parenting classes. She has large scale event planning experience and volunteer coordination for annual Vacation Bible school (150 volunteers), the Women's Tea (30 volunteers) and corporate recognition events.     
Tracy has a passion for Blues music, festivals, and most of all supporting blues musicians.  Tracy and Scott attend at least 5 blues festivals every year (most of which they volunteer for) and have planned their annual vacations around Blues Festivals including the North Atlantic Blues Festival, the Edmonton Blues Festival and the Waterfront Blues Fest.  Tracy frequently volunteers for CBS events, and has judged Colorado's IBC competition.  She has attended the IBC's seven times, as well as the Blues Music Awards and the Blues Hall of Fame Induction Ceremony.  Tracy is a people person and "doer" – she gets things done!  
Mark Schleiger
Vice President and Director
Term expiration:  March 2024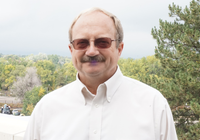 Email
Mark Schleiger is a Loveland, Colorado native who attended Colorado State University and holds BS/MS degrees in Business Management.  Mark began attending music venues in the early 70's as a teen and acquired a love for live music with a preference for live venues for either Rock or Blues. The Boulder Outlook was one of his favorite venues as it helped plant his roots in the Blues by its close-up stage and new talent that came through that stage. 
Over his professional career Mark worked in various management/leadership roles.   He has mentored startup companies for the past 15 years and helped develop their business models into ones of growth, strength and focus.  Further, Mark has been a speaker to professional project manager societies and outreach organizations.  In volunteer work through CSU, Mark helps students with their capstone projects in addition to mentoring students in the College of Business. 
Mark's background and passion for Blues, and his prior service as a board member benefits the Colorado Blues Society.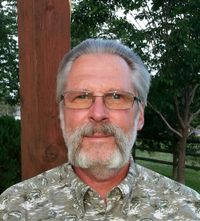 Joe Menke
Treasurer and Director
Term expiration:  March 2024
Money and banking, administration, program coordination.
Joe Menke is currently an electrical engineer for Keysight Technologies who arrived in Colorado in 1981 with a BSEE and MSM from Purdue University.  Previously a classic rock fan, Joe got hooked on the Blues.  Early on, Joe attended the CBS Board of Directors meetings learning its mission, programs, and operations.  Since joining the CBS Board in 2012, Joe's business know-how and organizational insights have been applied to the organizations' fiscal management, inventory records, budgeting and financial discipline.  Further, Joe has judged band and solo /duo artists' competitions that qualify performers through CBS sponsorship for the International Blues Challenge in Memphis.
Joe's community care plays out as the organizer of annual blues concerts in his back yard featuring local solo/duo artists and bands.  A highlight was the blues benefit concert in 2012 that raised $5,700 for the Rist Canyon Volunteer Fire Department
Daryl Reichenender
Secretary and Director
Term expiration:  March 2024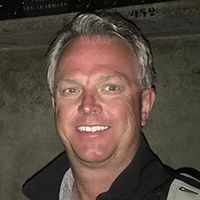 Daryl Reicheneder grew up in Colorado and graduated from the University of Colorado with a degree in Economics and a Master of Business Administration.  His extensive professional work encompassed banking, telecommunications, luxury travel and real estate finance in established companies and start-ups from inception through maturity.  Daryl's expertise facilitated the implementation of formal budgeting, reporting and forecasting systems.   He also led teams to reduce operating costs, determine customer profitability and negotiate real estate dispositions.  As a volunteer for the Piano School of New York City, he set up formal accounting and reporting process then helped with general business guidance.  Further, he smoothed its transition from a for-profit company to a nonprofit company and served two years on its Board.   Daryl had 2 terms as an at-large member of the CBS Board.
Board of Directors
Tracy Servantes, Director
Term expiration:  March 2024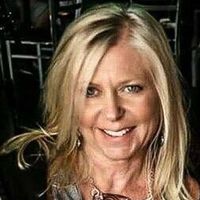 Tracy Servantes was born in New York where her exposure to a wide genre of music began early on.  She was raised on music and dance, singing on jingles for twelve years and taking dance lessons for sixteen years. Her father formed the 50's vocal group, The Mellow-Larks, and sang for many years, later owning a successful recording studio in New York City until his retirement.  Tracy's mother was a New York City Rockette, Copa Girl, who danced worldwide and taught dance until her retirement.
For years, the Blues has engaged a large part of the life that Tracy shares with her husband, Mike. They regularly attend Colorado blues festivals and support local and national Blues acts.  They take part in the fundraisers and benefit concerts for the Blue Star Connection, a non-profit organization that works with musical therapists and children in various hospitals and clinics around the USA.
Tracy's varied occupational career started in advertising and marketing.  She moved to Colorado in 1991 and for an extended time managed a small manufacturing company.  Currently, Tracy is a project coordinator and inside salesperson for a HVAC firm.  Tracy has previously served as a Director of the Colorado Blues Society and has chaired its Merchandise Committee.
Alan Knight, Director
Term expiration:  March 2023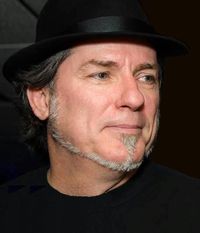 Alan Knight moved from Fort Worth, Texas to Denver in 2012 with his blues guitar and singing voice.  He quickly immersed himself into the packed spectrum of the Blues music scene.  Alan co-hosted the Sunday Blues Jam at Ziggie's and was instrumental in the Annual Toy Drive Jam with blues bassist Jodie Woodard. He teamed with harp master Dan Treanor to host the weekly jam at the Arvada D Note and performs around the metro-Denver area with various bands. Alan stays involved in the Blues community through ongoing volunteerism.  He has been Chairman of Membership in the Mile High Blues Society where he also participated with the Blues Children on Stage program, judged the local International Blues Challenge and developed the calculations for the IBC scoring. As a sound technician, Alan has donated his time and talents to produce fund raising shows.  In his initial term as a board member of the Colorado Blues Society, Alan facilitates the popular Children's Craft Table at the Greeley Blues Jam
Robert "Wolf" Perlman,  Director
Term expiration:  March 2024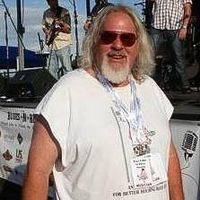 "Wolf" is a lifetime fan of Blues music and has been a fixed accessory on the Colorado blues scene since 2010. Wolf critiques artists and songs using his distinctive personal perspective to opine on CDs, shows and concerts.  Wolf originates a weekly three-hour Internet Radio Show. In addition to frequently volunteering at festivals and musical happenings, Wolf spearheads managing the CBS membership pool for an array of activities needing helpers. Wolf's commitment for fostering the Blues genre is particularly directed toward fledgling musicians.
Lynn Baca Pierce,  Director
Term expiration:  March 2023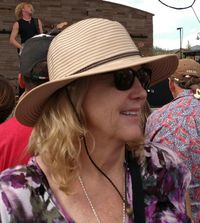 Early on Lynn Pierce found a lot of great music in San Francisco; she brought her love for live acts and festivals with her when she moved to Colorado in 1982. Lynn has remained a CBS member since joining the organization in 1999.     Now a retired letter carrier for the postal service, Lynn's love for the Blues is mutually ideal for her and the CBS.
Deborah Stafford, Director                                                                      
Term expiration:  March 2024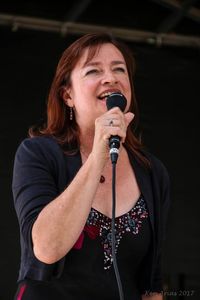 Deborah Stafford is well known as a Jazz, Blues & Big Band Singer in Colorado.   Her Jazz Quintet is peopled by some of the finest musicians in the
Boulder/Denver area. Her 18-piece Swing Big Band, The Flatirons Jazz Orchestra recently opened for the world-famous Glenn Miller Orchestra and has become one of the premiere Big Bands in Colorado. Her 8-piece Big Bad Funky Horn Band is gearing up to play some cool festivals, and this year Deborah put together the IBC band of her dreams and thus Deborah Stafford & the Night Stalkers was born. They won the Colorado Blues Society Blues Challenge and are headed to Memphis to try their luck at the 2022 International Blues Challenge. She has been invited to sing at The Women in the Blues Showcase at the IBC, AND was also honored to be included in The Women in Jazz showcase last time. She fronts another award-winning Blues Band, Deborah Stafford & The State of Affairs (who just opened for Buddy Guy) and represented Mile High Blues Society at the IBC in 2019. They were nominated for three Member's Choice Awards by Colorado Blues Society including favorite band.
Besides performing, Deborah does all the booking and marketing for her bands including social media and keeping her large mailing list informed via email blasts, she is proficient in Adobe InDesign and Photoshop and designs and updates her own websites, most recently using Wix. She has worked in management at The Boulder Theater, The Paramount Theatre and Chautauqua, and has been president of a 700 household neighborhood association, The Historic Eastside Neighborhood Assoc.   
Kim Leonard, Director
Term expiration:  March 2023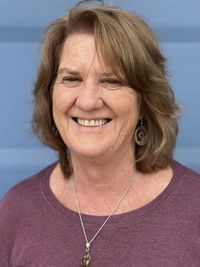 Kim Leonard grew up in Denver, developing an interest in great blues singers and muscians in her teens. Blues has always been her passion; inspired by her parents love of the great jazz and blues musicians in their house.  She was most especially drawn to the harmonica, as she started playing the chromatic harmonica at the age of 12 and is considered to be a soulful harmonica musician in the Denver Blues scene. She worked with Jodie Woodward for Woodward Production helping coordinate such events as Women Rock the Night from 2004 to 2008, Blues Holiday Toy Drives and musical concerts.  Kim also worked with Mile High Blues Society as a volunteer, then board member for many years, as a fund-raising coordinator.
Kim is a Senior Technical Support Engineer, where she started her technical support career working 10 years for Microsoft FRx Software, financial reporting, She is currently working for NICE Systems Inc, a software company out of Israel.   
Scott Fitzke, Director
Term expiration:  March 2024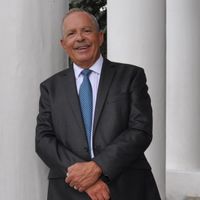 Scott Fitzke is a shareholder with Shortridge & Fitzke, P.C., a law firm in Englewood, Colorado.  He practices in the area of commercial law, with an emphasis on litigation and real estate as well as some entertainment law.  Also, he has represented various non-profit, charitable and educational organizations in addition to private and religious foundations.  Scott's community involvement and volunteer work include Blue Star Connection, Urban Peak, Ronald McDonald House, Jeffco Action Center, Food Bank of the Rockies and other homeless and hunger projects. He had an extended involvement with Scouting. From 2007 to 2009, Scott served on the Board of Directors of Swallow Hill Music Association.
In 2015, Scott joined The Blues Foundation Board of Directors where he now serves as Chair of the Board of Directors of the Memphis based non-profit organization serving the worldwide Blues community.  Scott's commitment to CBS began in 1998 as an at-large member of the Board. Scott was on the Board in 2013 when The Blues Foundation named CBS the recipient of the Keeping The Blues Alive Award as the leading blues society in the nation.  His lengthy service to CBS includes tenures as President, Vice President, Board Member and Board Secretary.
Jodie Woodward, Director   Term Expiration March 2023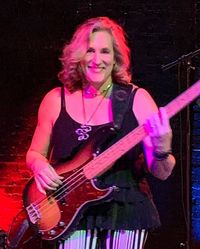 Jodie Woodward has been an energetic member of the blues world in Colorado since she moved here from New Orleans in 1997. Jodie plays bass guitar for many of the region's best musicians and has accompanied touring national artists.  In her own right, she has been to the International Blues Challenge in Memphis four times.  Jodie enjoys assisting and creating projects, including pulling bands together for out-of-town blues dignitaries such as performers Zora Young and Delores Scott.   Other notable endeavors by Jodie are Blues Children on Stage, a women's showcase called Women of the Night, female all-star blues and Hermonious. Outside of the blues music sphere, Jodie runs her own business and is a civic volunteer.  Examples of her undertakings are roles on an advisory committee for cosmetology, Indian Peaks Wilderness Alliance and the Children's Hospital toy drive.  Characteristic of her get-up-and-go, she helps her senior neighbors with shoveling snow and yard work. Jodie is a former Vice President of the Mile High Blues Society. Now she serves on the CBS Board of Directors with a determination to keep the blues alive.