Colorado Blues Society IBC Winners
The Colorado Blues Society has always had a strong showing in Memphis for the International Blues Challenge. CBS first entered the IBC competitions in 2008 with the Erica Brown Band and Lionel Young as our first entries, and Lionel took 1st place in the Solo/Duo that year! Since that first year, 6 Colorado Blues Society acts have stood on the Orpheum stage in the Blues Foundation's Memphis Finals! Three times in the Band Finals (The Lionel Young Band-1st, Dan Treanor and Afrosippi featuring Erica Brown-3rd, and Bad Brad and the Fat Cats) and three times in Solo/Duo Finals (Lionel Young-1st, Big Jim Adam and John Stilwagen, and Scott "Shack" Hackler).
CBS faired well in the Best Self Produced CD Competition as well, in that our first entry into the BSPCD  Crimescene Queen by The Informants took 1st Place!
Of the four blues societies we have here in Colorado, CBS is still the only Colorado blues society to place an entry into the Finals in ANY IBC category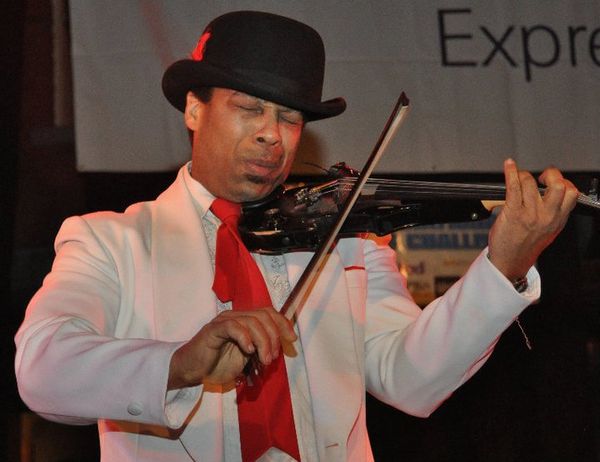 Lionel Young- Only performer to win BOTH the Solo/Duo Competition AND the Band Competition. 2008 Solo Winner and 2011 Band Winner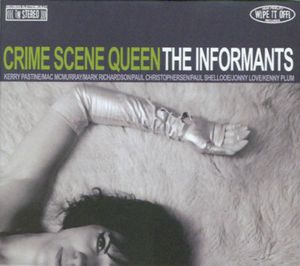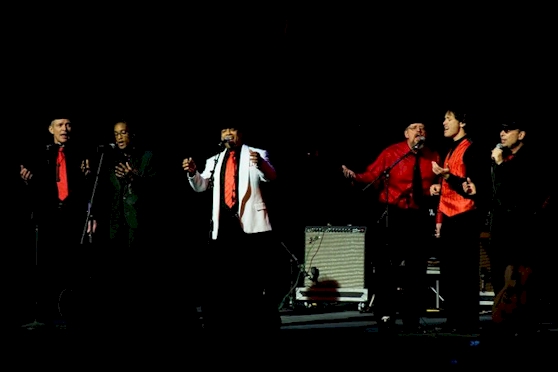 The Lionel Young Band 2011 IBC Band 1st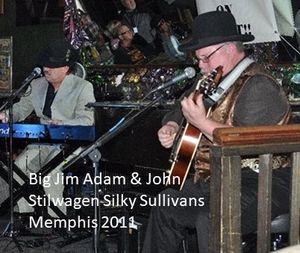 Big Jim Adam & John Stillwagen 2011 S/D Finals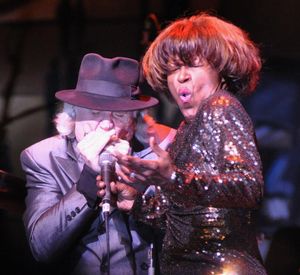 Dan Treanor and Afrosippi featuring Erica Brown 3rd place winners in the 2013 Band competition in Memphis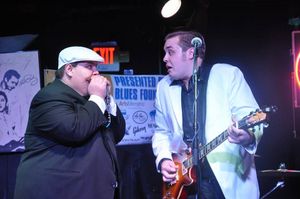 Nic Clark and Brad Stivers. Grew up with the Colorado Blues Society as young performers, then made the 2014 Band Finals in Memphis as Bad Brad and The Fat Cats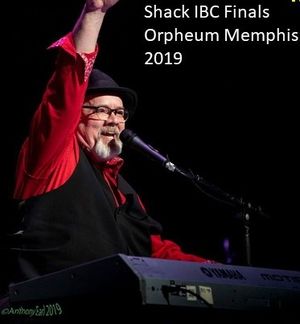 Scott "Shack" Hackler 2019 S/D Finals
CBS IBC Band Winners:
Note: The years are based on the Year of the Memphis IBC Finals.CBS holds our IBC in the Spring to select our entries in Memphis for the following January IBC competition.
2022 Band-Deborah Stafford and The Night Stalkers
2021 Band- Blues Foundation cancelled the 2021 IBC due to the Covid-19 pandemic
2020 Band- The Movers and Shakers
2019 Band-  Mojomama
2018 Band - Mojomama

2017 Band - The John Weeks Band

2016 Band - Rex Peoples and X Factr

2015 Band - Eef and the Blues Express

2014 Band - Bad Brad and the Fat Cats                                                                                                                                                                                                              (Bad Brad &The Fat Cats advanced to the Blues Foundation Finals of the 2014 IBC Band Competition)

2013 Band – Dan Treanor & Afrosippi featuring Erica Brown
(Dan Treanor & Afrosippi fea. Ercia Brown took 3rd Place in the Blues Foundation 2013 Band Finals Competition)

2012 Band - Delta Sonics

2011 Band - Lionel Young Band
(The Lionel Young Band took 1st place in the Blues Foundation 2011 Band Competition)

2010 Band - Boa & The Constrictors

2009 Band - The Johnny O Band

2008 Band - The Erica Brown Band
CBS IBC Solo/Duo Winners:
2022 Solo/Duo- Lex Quasar and The Sonic Stomp
2021 Solo/Duo- Blues Foundation cancelled the 2021 IBC due to the Covid-19 pandemic
2020 Solo/Duo- Stompit  -Stompit broke up afterwards and were replaced by The Tuffenuffs
2019 Solo/Duo - Scott "Shack" Hackler  
(Shack advanced to the 2019 Blues Foundation Solo/Duo Finals)
                                                                                                                                                                                                                                                                    2018 Solo/Duo - Jack Hadley

2017 Solo/Duo - A.J. Fullerton

2016 Solo/Duo - Randall Dubis and Dan Treanor

2015 Solo/Duo - Cary Morin

2014 Solo/Duo - Cary Morin

2013 Solo/Duo – Jack Yoder

2012 Solo/Duo - Johnny O.

2011 Solo/Duo - Big Jim Adam & John Stilwagen
( Big Jim & John advanced to the 2011 Blues Foundation Solo/Duo Finals Competition)

2010 Solo/Duo - Big Jim Adam & John Stilwagen

2009 Solo/Duo - Ben Stevens

2008 Solo/Duo - Lionel Young
(Lionel Young took 1st place  in the 2008Blues Foundation Solo/Duo Competition)
CBS IBC Youth Showcase Performers:
2022 YSC- Blue Shoes
2021 YSC- Blues Foundation cancelled the 2021 IBC due to the Covid-19 pandemic
2020 YSC-9th Avenue Trio
2019 YSC- no selection
2018 YSC - Colorado Blues Squad

2017 YSC - Grace Kuch Band

2016 YSC - Grace Kuch

2015 YSC - Coleman Dickson

2014 YSC - Jack Gaffney

2013 YSC – Jake and the Thunderbolts

2012 YSC -  Bad Brad and the Fat Cats

2011 YSC - Taylor Marvin & the Golden Boys

2010 YSC - Taylor Marvin

2009 YSC - Michaela Rae

More info on the Blues Foundation and the IBC